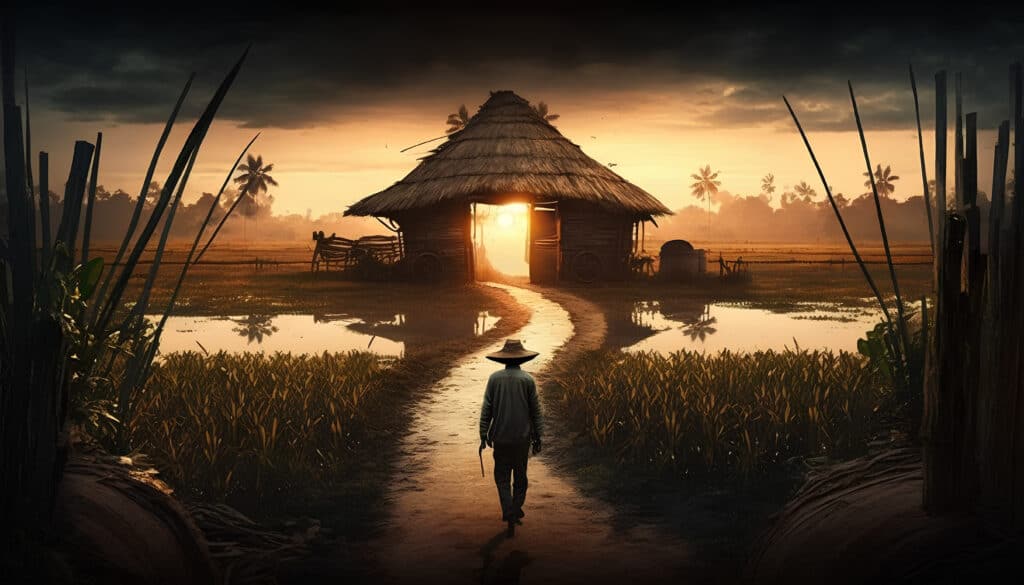 Thailand is a treasure trove of crystal-clear waters, lush mountains, bustling city life, and spiritual sanctuaries. From the vibrant streets of Bangkok to the idyllic islands of Krabi, it has an experience to offer everyone. This 10-day Thailand itinerary will guide you through the country's most iconic destinations and help you plan the vacation of a lifetime.
Day 1-3: Bangkok – The Heartbeat of Thailand
Start your journey in the bustling city of Bangkok, the nation's capital, and a melting pot of old and new. Get a taste of Thai culture by visiting the stunning temples of Wat Arun and Wat Phra Kaew. Don't forget to explore the Grand Palace (royalgrandpalace.th), a splendid complex that once served as the royal residence.
For shopping enthusiasts, Bangkok offers an endless variety of markets. For instance, the Chatuchak Weekend Market (chatuchakmarket.org) is a paradise for bargain hunters. To indulge in the local cuisine, take a stroll around Yaowarat, Bangkok's Chinatown.
Consider using the BTS Skytrain (bts.co.th) to navigate the city. It's fast, affordable, and gives you a fantastic view of the cityscape.
Day 4-5: Ayutthaya – Step Back in Time
On the fourth day, take a short train ride from Bangkok to Ayutthaya. This UNESCO World Heritage site (whc.unesco.org) is a historical haven, brimming with ancient temples and ruins that hark back to its days as a flourishing kingdom.
Rent a bicycle or hire a tuk-tuk to explore the city. Make sure to visit Wat Phra Si Sanphet and Wat Chaiwatthanaram. Don't miss out on the Ayutthaya Historical Study Centre for a detailed look into the city's past.
Day 6-7: Chiang Mai – Mountain Peaks and Temple Spires
Hop onto a flight to Chiang Mai, the cultural capital of the north. Visit the ancient temples of Wat Phra Singh and Wat Chedi Luang, located within the old city walls.
If you're a nature lover, take a day trip to the Doi Suthep-Pui National Park (tourismthailand.org). The jewel in the crown is the Wat Phra That Doi Suthep, a breathtaking mountaintop temple with panoramic views of Chiang Mai.
Chiang Mai is known for its night bazaars, where you can buy everything from traditional Thai silk to intricate handicrafts.
Day 8-10: Krabi – An Islander's Paradise
End your Thailand itinerary on a high note in the serene landscapes of Krabi. A short flight from Chiang Mai will get you there. Spend your days soaking up the sun at Railay Beach, or take a boat tour to the Phi Phi Islands.
The islands are renowned for their turquoise waters and magnificent cliffs. While here, don't forget to visit Maya Bay, where the famous movie "The Beach" was filmed.
Another must-visit spot is the Emerald Pool, a hot spring located in the Thung Teao Forest Natural Park.
Packing for Thailand
Remember, Thailand's tropical climate calls for lightweight, breathable clothing. Be mindful
to pack modest attire for temple visits. It's also useful to pack a good sunscreen, insect repellent, and a reusable water bottle.
Thailand Visa Information
Most tourists do not require a visa for stays up to 30 days. However, it's always good to check the latest visa regulations on the Thailand Immigration Bureau's website.
This 10-day Thailand itinerary covers some of the country's top attractions. Each of these locations offers a unique slice of Thailand's vibrant culture, history, and natural beauty. So, pack your bags and get ready for a thrilling Thai adventure!
As a team of experienced travelers and passionate writers, we aim to provide accurate, engaging, and up-to-date travel content. Our guides are crafted based on intensive research, personal travel experiences, and insights from local experts. While we strive to deliver the best recommendations, we always encourage travelers to do their due diligence, respecting local customs and regulations, for a safe and enriching travel experience.