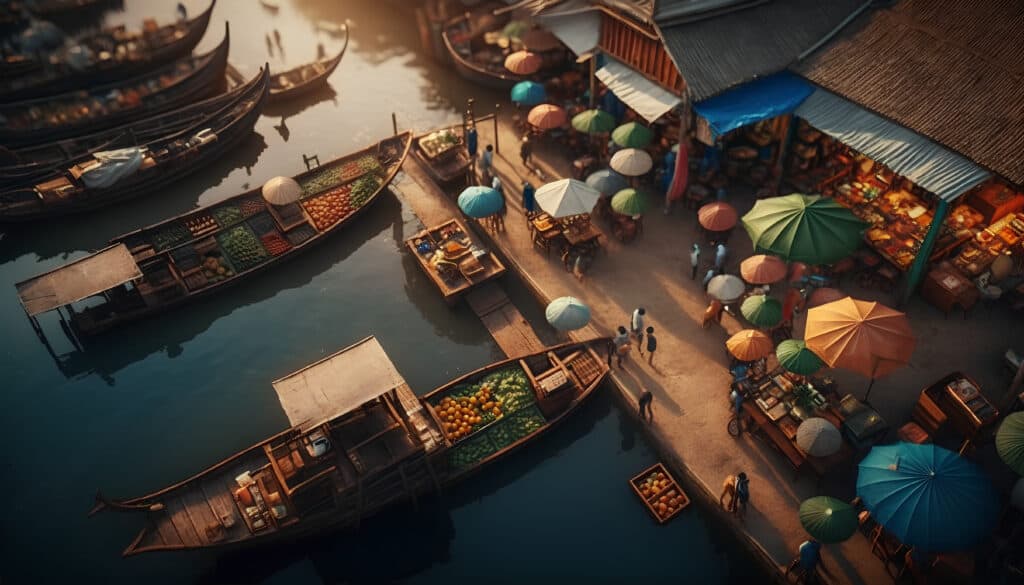 How to Plan a Memorable Vacation in Thailand
Thailand, the 'Land of Smiles,' is a vibrant and diverse country that consistently ranks as a top destination for tourists worldwide. From its pulsating cities to serene islands, and rich cultural heritage to exciting culinary adventures, planning a vacation in Thailand can be a dream come true. Let's dive in!
1. When to Visit
Thailand is a tropical paradise that can be visited at any time of the year. However, the weather varies between the cool, hot, and rainy seasons. The cool season (November to February) is ideal for beach holidays, while the hot season (March to May) is perfect for exploring Thailand's northern highlands. The rainy season (June to October) provides an authentic, less touristy experience, with lush landscapes at their most verdant.
2. Choosing Your Destinations
When planning your Thailand trip, you'll want to consider the different regions and their unique offerings:
Bangkok: This bustling city offers a mix of modern and traditional experiences. Visit the majestic Grand Palace https://www.royalgrandpalace.th/th/home or shop at the Chatuchak Weekend Market www.chatuchakmarket.org.
Chiang Mai: Known for its mountainous landscapes and historic temples, Chiang Mai is a cultural hub. Don't miss the Yi Peng Lantern Festival in November.
The Islands: Thailand's islands offer beautiful beaches, scuba diving, snorkeling, and more. Phuket, Koh Samui, and Krabi are popular choices.
3. Budgeting for Your Trip
Understanding the cost of living in Thailand will help you plan your budget. Expenses will vary depending on the areas you visit, the time of year, and your personal preferences. Websites like Numbeo can provide a rough estimate of living costs.
4. Understanding the Culture
Thai culture is deeply rooted in Buddhism and traditions. Learning about the customs, such as proper temple etiquette and the 'wai' greeting, can greatly enrich your experience. The official Thailand tourism website www.tourismthailand.org is a valuable resource for this information.
5. Food and Safety
Thailand's cuisine is a gastronomic delight, but if you're not accustomed to spicy food, start slow. Ensure you eat at clean establishments and drink bottled water. For health and safety advice, check the official travel advice from your government's website.
6. Getting Around
Thailand has a robust public transport system including tuk-tuks, ferries, trains, buses, and taxis. Google Maps can be a reliable source for directions, while apps like Grab provide a ride-hailing service.
Planning a vacation in Thailand is an exciting task, with endless opportunities for adventure, relaxation, and cultural immersion. Utilize this guide to design your perfect Thai getaway, and remember, the 'Land of Smiles' is waiting for you with open arms.
At Vacation-Thailand.com, we strive to provide reliable and up-to-date information to help you plan a truly memorable vacation in Thailand. Our team of experienced travel experts and writers carefully curates and verifies the content on our website to ensure its accuracy and credibility. Whether you're seeking insider tips, destination guides, or travel recommendations, trust Vacation-Thailand.com as your ultimate resource for planning an unforgettable trip to Thailand.